President Donald Trump's 27-year old youngest daughter, Tiffany has announced that she is engaged to his sweetheart, Michael Boulous, a Nigerian bred Lebanese businessman.
Michael, 23 is the son of Dr Massad Boulos, owner of Boulous Group based in Lagos while Tiffany is the only child from Trump's marriage to second wife, Marla Maples. She graduated from law school at Georgetown University recently.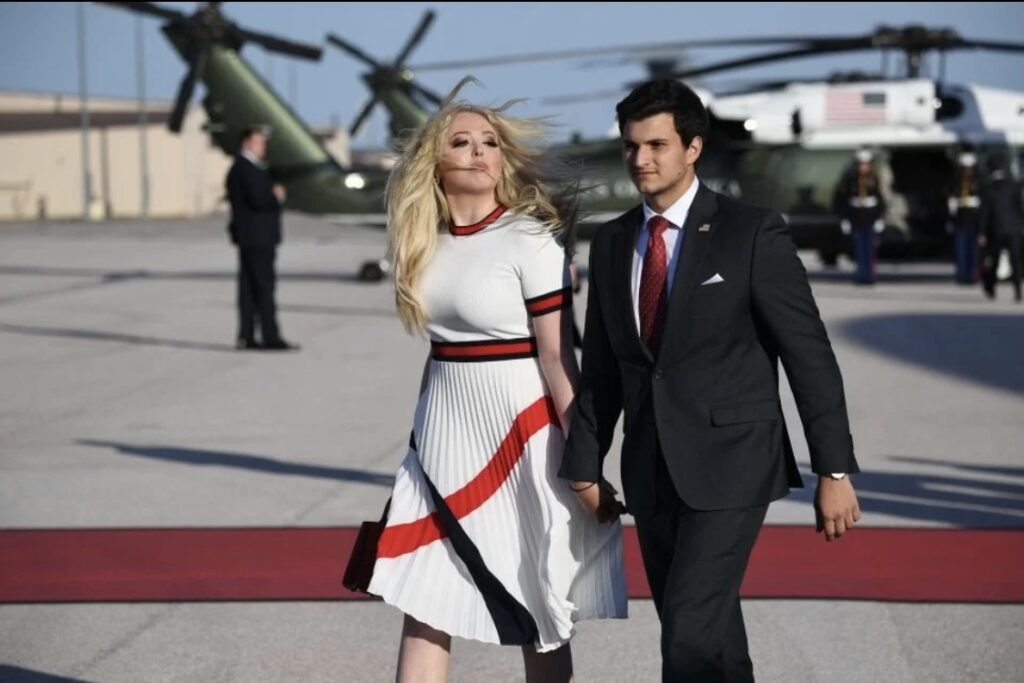 The excited first daughter confirmed the news on her Instagram page with a photograph of herself and her fiance standing outside of the White House.
"It has been an honor to celebrate many milestones, historic occasions and create memories with my family here at the White House, none more special than my engagement to my amazing fiancé Michael!
"Feeling blessed and excited for the next chapter!" she wrote.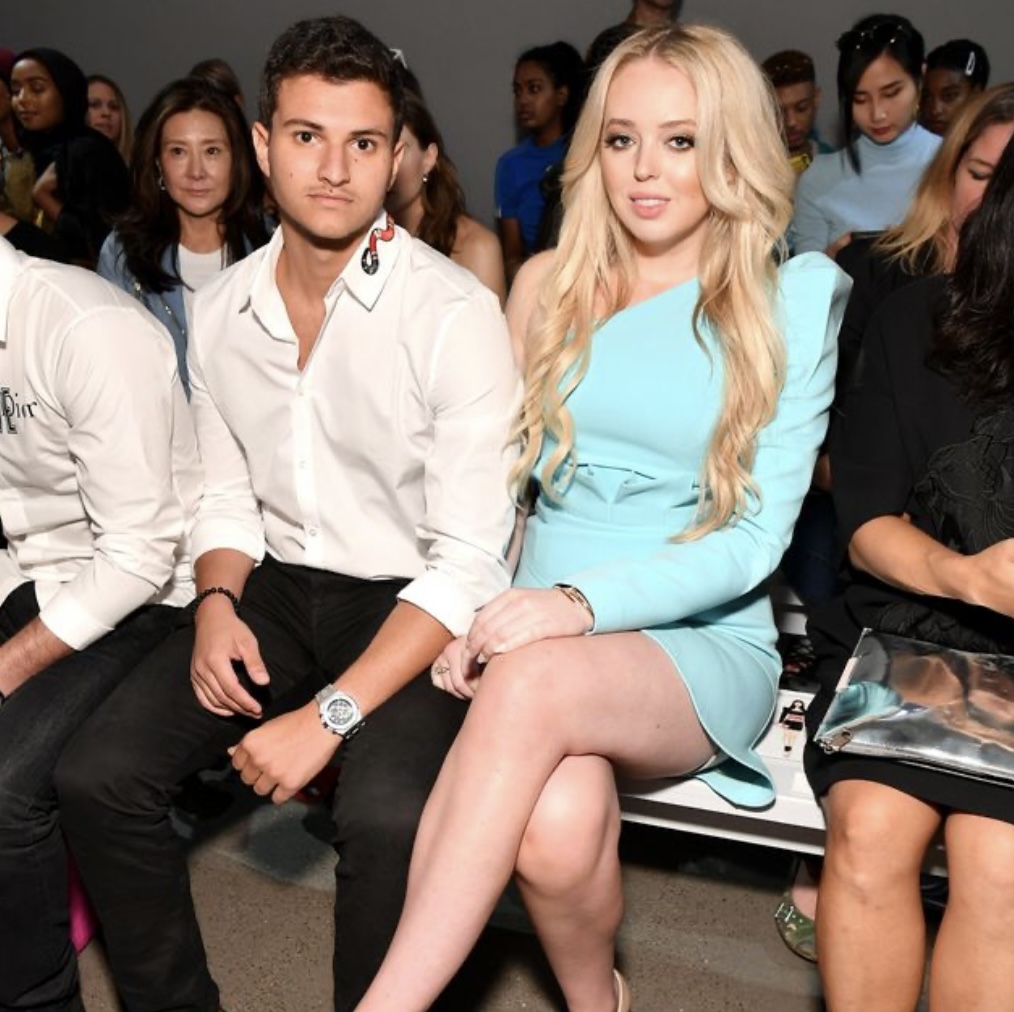 Tiffany met Michael in Mykonos, Greece in the summer of 2018 – less than a year after she split up from her college boyfriend Ross Mechanic.
The couple were snapped for the first time when they attended the Taoray Wang runway show during New York Fashion Week in September 2018.
Tiffany then introduced her younger partner to the Trump family during Thanksgiving in Mar-a-Lago, Florida, later that year.
In December 2019, Michael brought his parents to a White House Christmas party that was hosted by Donald Trump.
In February 2020, the couple attended President Trump's State of the Union address.
Boulos, 23, was born in Houston, Texas in August 1997. He is of Lebanese and French descent.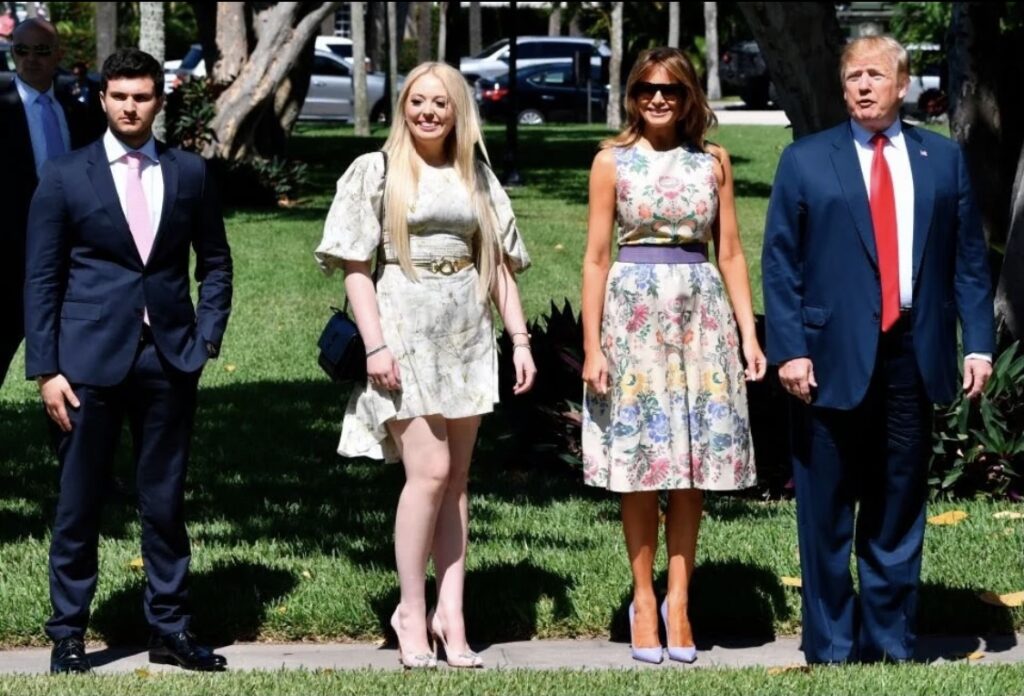 Boulos and his siblings grew up in Lagos, where he attended school at the private American International School of Lagos and spent nights at bars around the city, where the drinking age is 18.
He has a bachelor's degree in global business management from Regent's University London, and a master's degree in project management, finance, and risk at City, University of London.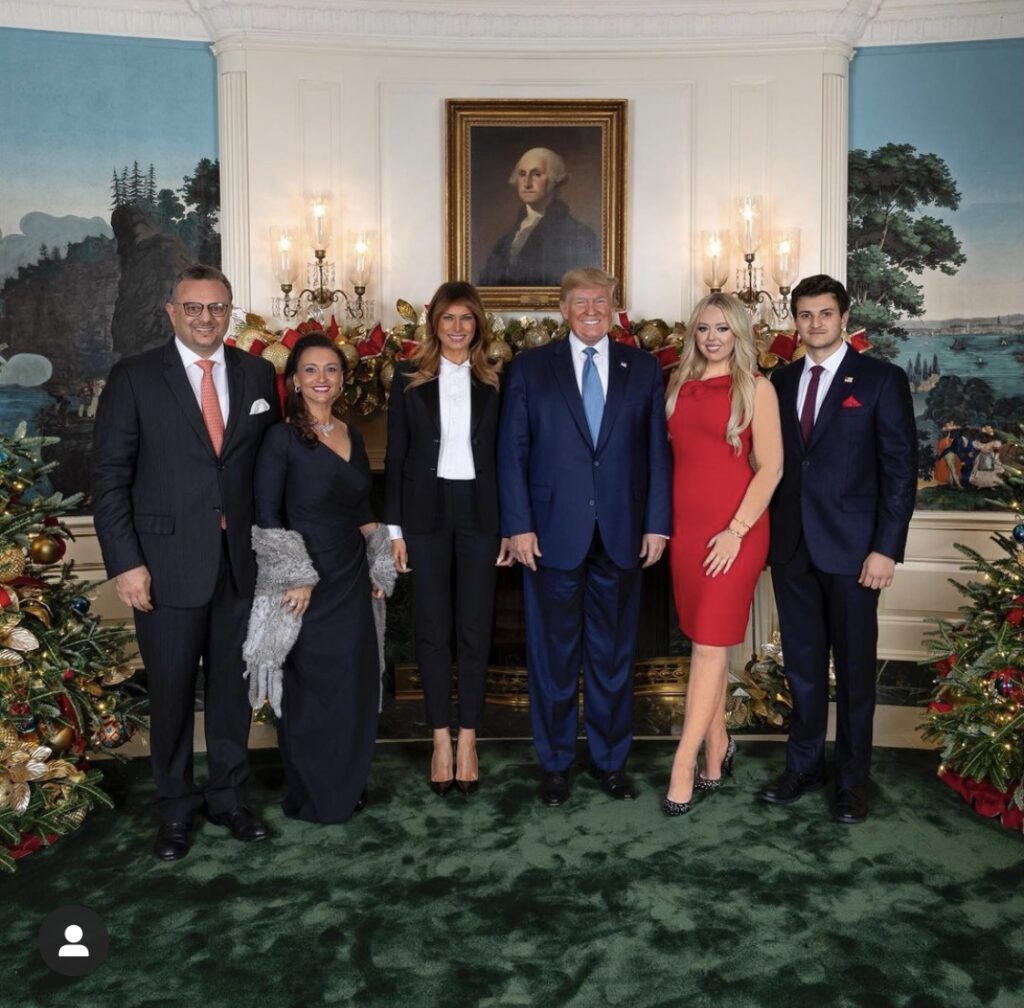 In addition to pursuing a degree in project management finance and risk from City University London, Boulos helps run his family business in Nigeria, even serving as a director for some of his father's companies.
It was reported last year that he has an estimated net worth of $20million.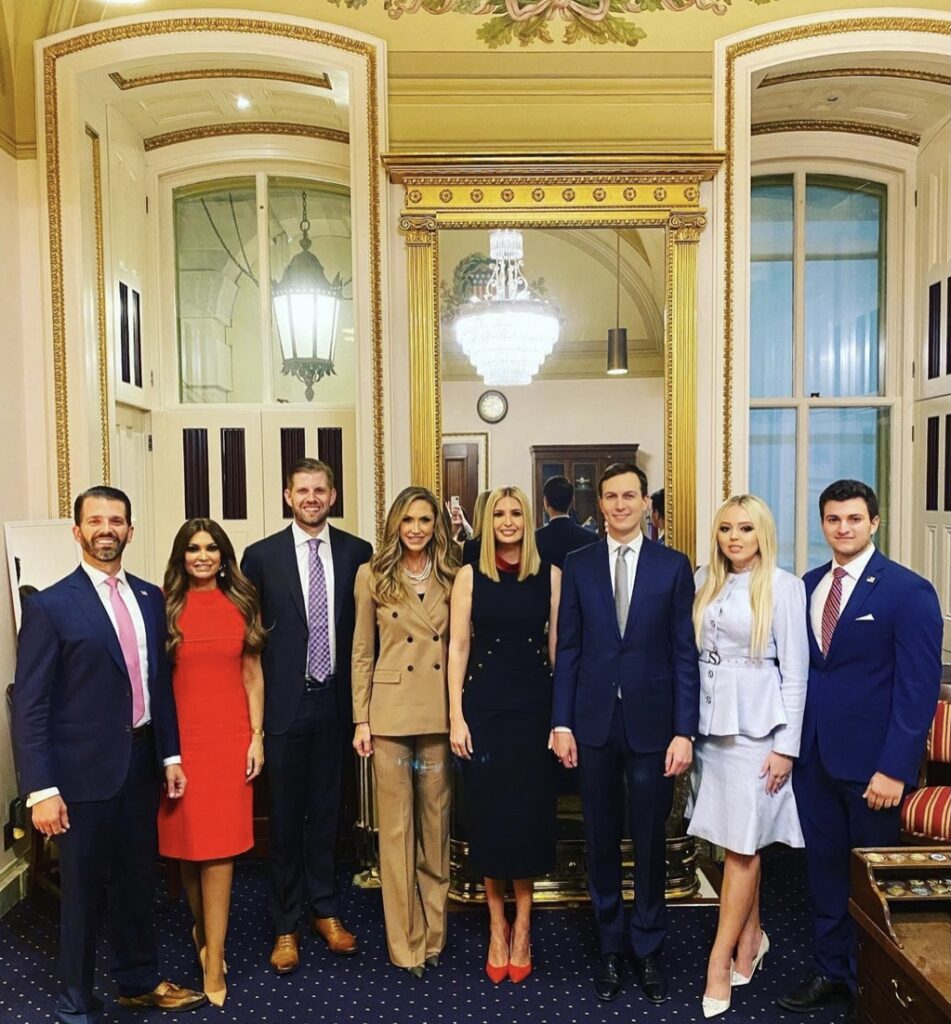 His father, Dr Massad Boulos, oversees the family business conglomerate in Nigeria and his mother, Sarah Boulos, is the founder of the Society for the Performing Arts in Nigeria (SPAN) which prides itself as a "one-stop destination for performance art, dance, theatre, music, and visual arts."