The dispute has actually escalated into a military standoff, with Erdogan making the battle over natural resources part of his country's neo-Ottoman profile
By Zvi Bar'el
"It's a product of imagination," Turkey's Foreign Ministry stated in response to Die Welt's report Tuesday that Recep Tayyip Erdogan had asked his generals to sink a Greek ship, making sure that "no one is killed in the process." Alternatively, one alleged idea was that Turkey shoots down a Greek fighter plane but let the pilot survive.
The generals reportedly refused. Die Welt is a serious newspaper, but in the absence of further confirmation, there's no knowing if this interaction took place. Still, it's another indication of Erdogan's obsession in recent weeks with the tense campaign in the Mediterranean's waters between Turkey and Greece.
At issue is a thorny political dispute over the maritime holdings of Turkey, Greece and Cyprus. Each of these countries is demanding a piece of the huge haul of gas and oil in the area.
Turkey says the map adopted by the European Union infringes on its rights and demands a change. The map, drafted in 2000 at Spain's University of Seville at the EU's request, gives Greece and Cyprus much larger territorial waters than Turkey, which has the longest border along the Mediterranean. The map treats each Greek island as a separate territory, an approach boosting the size of Greece's maritime borders.
The controversy turned into a military confrontation when Turkish and Greek warships collided at the beginning of August. Turkish planes forced Greek jets to withdraw from the airspace above an oil exploration site where Turkey claims ownership. Turkey sent in a search ship accompanied by warships and air cover, a move Greece said violated its sovereignty.
The Greek foreign minister called this move an unprecedented act in which Turkey can threaten to use violence against neighboring states that have legal rights. He said this foray breached both modern political culture and international law.
Erdogan responded that Turkey would do everything to protect its interests and planned maritime live-fire drills from September 1 to 11. In response, the United Arab Emirates sent an F-16 squadron to Crete as part of a Greek-UAE drill, while Greece said it was negotiating with France to buy 18 Rafale fighter jets to strengthen its outdated air force.
Although the conflict stems from the rivalry between Greece and Turkey, the eastern Mediterranean campaign is far from being local. To overcome the Seville map's territorial handcuffs, Erdogan signed an agreement with Libyan President Fayez al-Sarraj last November, including military assistance in the government's war against separatist Gen. Khalifa Haftar.
Turkish forces were sent from Syria to Libya, Turkish fighter planes are plying Libya's airspace and Turkish advisers are training the forces loyal to the government. Turkey isn't only clashing with Haftar's forces but with his allies such as Egypt, the Emirates, Saudi Arabia, Russia and France.
This conflict, which the United States is viewing as an issue that doesn't concern it, reflects the wider conflict in the eastern Mediterranean.
The Turkish-Libyan maritime agreement led Egypt and Greece to sign a similar deal in August that divides areas partly corresponding to the Turkish-Libyan map. "The agreement between Greece and Egypt is worthless," Erdogan told reporters in Istanbul last month. "There's no need to talk with those who have no rights, especially in maritime jurisdictions."
Erdogan said the agreement could push Turkey to use its military if necessary, though he did not elaborate. Despite Ankara's military advantage over the forces of Egypt, the Emirates and Greece, such a move would mean a major war that France and other European countries might join.
Turkey's economic interest in the eastern Mediterranean needs no elaboration. The country that in 2019 imported around 41 million tons of oil and around 45 billion cubic meters of gas has no energy sources of its own, so it can't forgo control of gas and oil reserves that ensure its needs.
And even though a giant gas reserve was recently discovered in the Black Sea, it will take years for Turkey to be able to use it. Also, beyond its current needs, Turkey hopes to become a gas and oil distribution center for European countries and earn huge transit royalties.
Russia is now the main supplier of energy products; Iran would have been another but for the U.S. sanctions. Turkey and Israel held talks on selling Israeli gas to Europe via an Israeli-Turkish pipeline, but in 2015 when the Italian oil and gas giant Eni discovered the huge natural gas field Zohr in Egypt's part of the Mediterranean, Turkey's plans went awry.
Eni is also one of the large companies searching for oil off Cyprus and holds a big stake in two gas processing plants. It has been advancing a plan to get Egypt, Cyprus and Israel into a project to market their gas to Europe via Egypt's processing facilities. France joined in 2018 when the French oil and gas giant Total went into partnership with Eni in all gas development operations in Cyprus.
In the journal Foreign Policy, Israeli researcher Michael Tanchum of Spain's University of Navarra describes this partnership as "another blow to Turkey" that places France "in the middle of the eastern Mediterranean energy morass". One consequence was that Israel suspended the plan to transport gas with Turkey, which realized that its dream of hosting a European gas distribution centre was fading.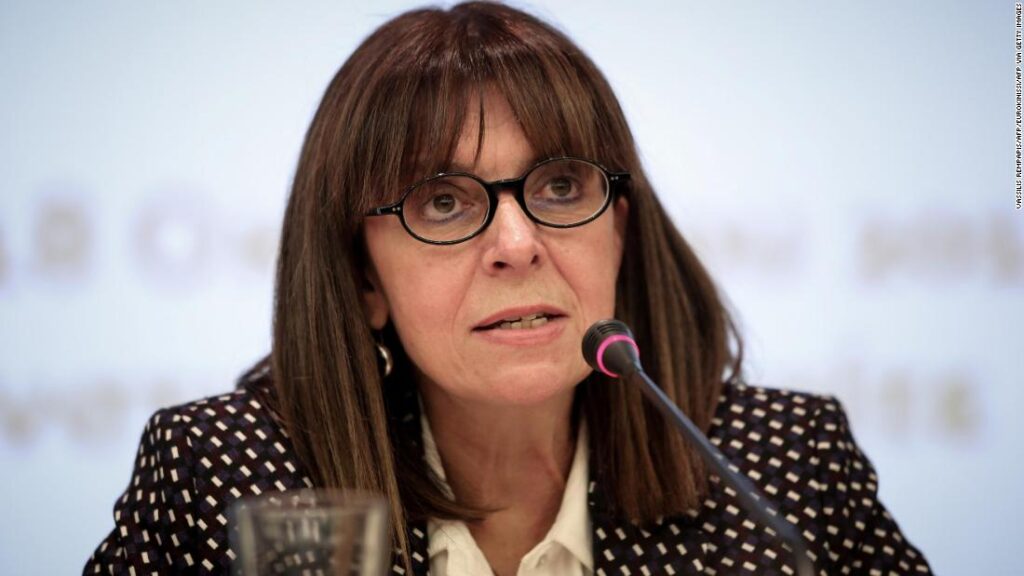 The Ottoman legacy
Beyond the economic interest, Turkey sees itself as a regional power forced to compete for influence with Arab states while struggling against European hostility amid limited American support that depends on Donald Trump's mood. Control of the Mediterranean's energy sources has become part of a national ideology titled "the Blue Homeland," a term intended to symbolize Turkey's maritime and land expansion strategies.
A recent study by the Ankara-based Foundation for Political Economic and Social Research – which is affiliated with the government and ruling party – devotes a large section to Ottoman history and the empire's domination of the Mediterranean. This is part of an explanation on Turkish legitimacy to control the region's energy sources.
Erdogan's Ottoman mystique isn't new, but he had always denounced descriptions of him as a sultan with imperialist ambitions. Now Ottomanism is becoming a pretext serving his nationalist approach.
Israel also appears in the study on the list of states trying to block Turkey's regional influence; other countries include Egypt, Saudi Arabia and France. The study mentions the "Jewish lobby" in the United States, which allegedly acts against Turkey's interests because of Ankara's support for Hamas.
According to the study, countries such as Israel, Egypt, Saudi Arabia and France want to return Turkey to a pro-Western policy, while Ankara's efforts to turn its historical and cultural ties with Egypt, Syria and the Palestinians into an opportunity interfered with Israel and other countries that consider the eastern Mediterranean their sphere of influence. The study, reflecting the sentiment at the presidential palace, said media outlets and academics linked to "the Jewish lobby" had launched a campaign of accusations against Turkey.
The way Turkey sees it, Israel now has a new sister, Greece, which has been dubbed "the new Israel" due to its backing from European countries, like the backing Israel receives from the United States.
This is how Turkey is framing the "hostile axis" it says is threatening it with sanctions not for legitimate reasons but for fear of the Muslim state's growing power. The fact that other Muslim states are members of the "hostile axis" doesn't seem to confuse Erdogan.
The gas reserves and ideology fueling the dispute may lead to an explosion soon unless a diplomatic solution is found. Germany, which Turkey still sees as an honest broker, is working to solve the dispute.
But it's not clear how this dangerous explosive charge could be neutralized when German Foreign Minister Heiko Maas accuses Turkey of causing instability in the region and says the EU is determined to protect the sovereignty of two of its members, Greece and Cyprus. Josep Borrell, the EU's foreign policy chief, tweeted that "we are clear and determined in defending EU's interests and solidarity with Greece and Cyprus."
Both call for dialogue; the question is whether this dialogue will have a Turkish partner.
Haaretz.com