With a net worth that declined by $9.9 billion to settle at $87.9 billion, Elon Musk is 11 times richer than Africa's richest man, Aliko Dangote, whose fortunes is estimated at $8.1 billion, and 14 times richer than telecom and oil mogul, Mike Adenuga.
Elon Musk briefly became the fifth centibillionaire in the world on Monday, August 31, but the Tesla CEO's fortunes went down by $9.9 billion as tech companies — and their founders' fortunes — took a hit.
The current worth of Aliko Dangote is symptomatic of the declining quality of life and fortunes of an average Nigerian under the Buhari administration.
And a lot of factors are responsible for this: non-existence infrastructure, an epileptic power supply that has crippled many large and small scale businesses, multiple taxations, insecurity, a corrupt judicial system, rent-seeking economic model and the volatility of the exchange rate that makes financial planning a herculean task.
For instance, when the exchange rate went up to N199 to a dollar in 2015, Dangote's worth dropped to $22 billion. In 2016, the Naira traded for N300 to $1 and Dangote's worth dropped again to $14.4 billion; in 2017, exchange averaged between N359 to N362, while Dangote's net worth was $12.1 billion; 2018, it was N364, and Dangote's worth was $12.2 billion while in 2019, it went as high as N391 to a dollar, while his net worth dropped to $10.8 billion. With the current exchange rate in the band of N400-N500, his fortunes have nosedived to N8.1 billion.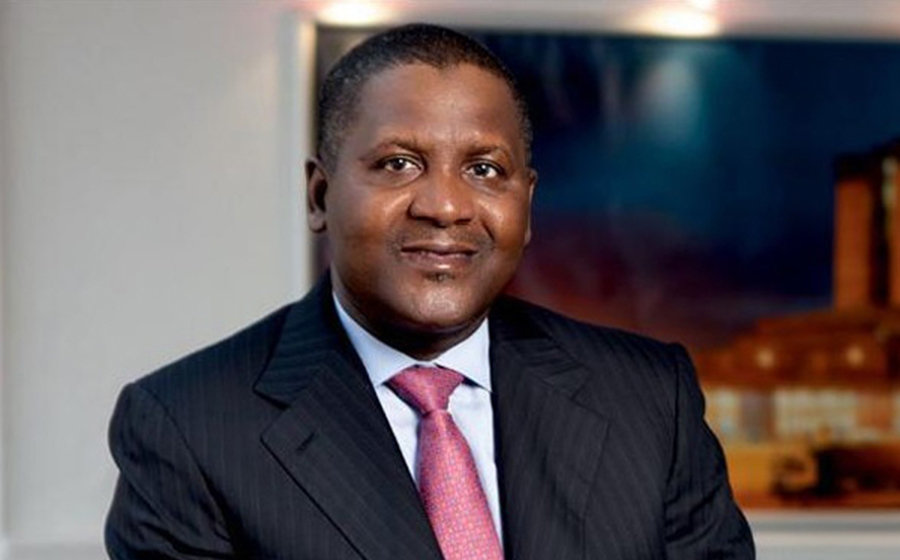 In the case of Elon Musk, for instance, his Tesla stock started to falter on Wednesday after news broke that its largest outside shareholder, a Scottish investment firm, Ballie Gifford, reduced its stake in the company.
Some attributed the decline in the worth of tech companies to what they called "price correction", after the unsustainable stock market's surge at the break of novel coronavirus pandemic.
The S&P 500 was down 2.3% for last week while the Dow Jones Industrial Index fell 1.8%.
Even with the decline, Musk is four times wealthier than he was a year ago, with a net worth of $87.9 billion. He is currently the fifth richest person in the world, $5.5 billion ahead of Warren Buffett.
The richest man in the world, Jeff Bezos, hit a milestone last week when he became the first person tracked by Forbes with a fortune that exceeded $200 billion.
With Amazon shares worth 3% less than a week ago at the market close on Friday, Bezos' fortune dropped  $5.8 billion to $193.5 billion.
His ex-wife, MacKenzie Scott (net worth: $62.4 billion), is $2 billion poorer this week.
Mark Zuckerberg's fortune fell $4 billion as Facebook shares dropped 3.7% in the past week.
He's been more vocal than ever before about political misinformation on the social media platform and announced steps to mitigate the problem.
On Wednesday, he and his wife, Priscilla Chan, announced a $300 million to support voting infrastructures, such as protective equipment for poll workers and polling place rentals.
On Thursday, he said that Facebook would block new political ads during the week before Election Day, and flag posts in which a candidate tries to claim a premature victory. 
Quicken Loans co-founder Dan Gilbert had a chaotic week as shares of the online mortgage lender's parent company, Rocket Companies, soared midweek ahead of the company's first earnings report since it went public in August.
Although it reported strong profits, the stock corrected itself and ended the week down more than 13%.
As of Friday, September 4, Gilbert is worth $51 billion — $7.3 billion less than last week, but nearly eight times richer than he was a year ago.
Additional reports from Forbes