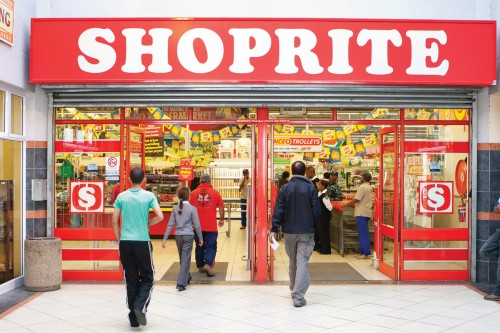 Fifteen years after opening its first retail supermarket in Nigeria, South African retail giant, Shoprite has announced its intention to exit the Nigerian market, a move that could further worsen Nigeria's unemployment market and negatively impact the fortunes of over 300 local suppliers, small businesses and farmers.
This announcement is coming on the heels of a $10m damages awarded against the company by the Court of Appeal, Lagos Division in May this year. In a unanimous decision, the three-man panel affirmed the judgement of a Lagos High Court in a suit filed by AIC Limited that the South African retail brand breached an agreement for setting up its Nigerian arm.
Fedredsnews cannot, however, confirm if there is any direct link between the court judgement and the decision of food retailer to divest from Nigeria.
In a note to its shareholders released today, the company announced that it has been approached by various potential investors who have shown interest in its Nigerian business.
"Following approaches from various potential investors, and in line with our re-evaluation of the Group's operating model in Nigeria, the Board has decided to initiate a formal process to consider the potential sale of all, or a majority stake, in retail Supermarkets Nigeria Limited, a subsidiary of Shoprite International Limited. As such, Retail Supermarkets Nigeria Limited may be classified as a discontinued operation when Shoprite reports its results for the year, the statement says.
The company admitted that the Covid-19 lockdown in South Africa, which started from March 27, 2020, adversely affected its performance as restrictions were placed on sales of several categories of products within their supermarket.
In 2019, Shoprite was ranked 250 amongst the biggest retail groups across the world by Deloitte Global Powers of Retail Report based on revenue.
It would be recalled that another South African retailer, Mr Price, recently exited the Nigerian market after Woolworths did the same six years ago.