Emeritus Professor of Medicine, Theophilus Oladipo Ogunlesi, is dead.
He was aged 99.
According to a statement by his family, Ogunlesi died yesterday night at his residence in Sagamu, Ogun State.
The statement was signed by his son, Adeleke Ogunlesi, on behalf of the family.
Ogunlesi was the first Nigerian Professor of Medicine and first Nigerian Emeritus Professor of Medicine.
He was also the first Nigerian Head of department of Medicine, University College Hospital (UCH), Ibadan and the first President of the Medical Postgraduate College of Nigeria, amongst several other pioneering accomplishments.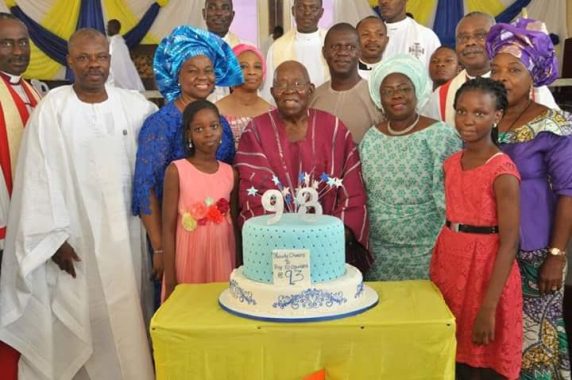 His son, Adebayo Ogunlesi is a multi-millionaire owner of the owner of LondoN City Airport and Gatwick Airport in the UK.