Lagos state government says it has taken delivery of modern coaches from Milwaukee, US.
According to the government, the coaches would work on the Lagos Metro Red Line Rail billed to start next year.
Speaking on the delivery on Tuesday, Babajide Sanwo-Olu, governor of Lagos, said the line project would change the face of transportation in the state.
"I am excited to announce that the twin Talgo Intra city ten coach Metropolitan trains for the project have arrived in Lagos," Sanwo-Olu said.
"The Talgo trains purchased from Milwaukee, Wisconsin consist of two train sets of 21 cars projected to carry more than 1500 passengers per train set per direction when the first phase from Agbado to Ebute Meta launches for operation.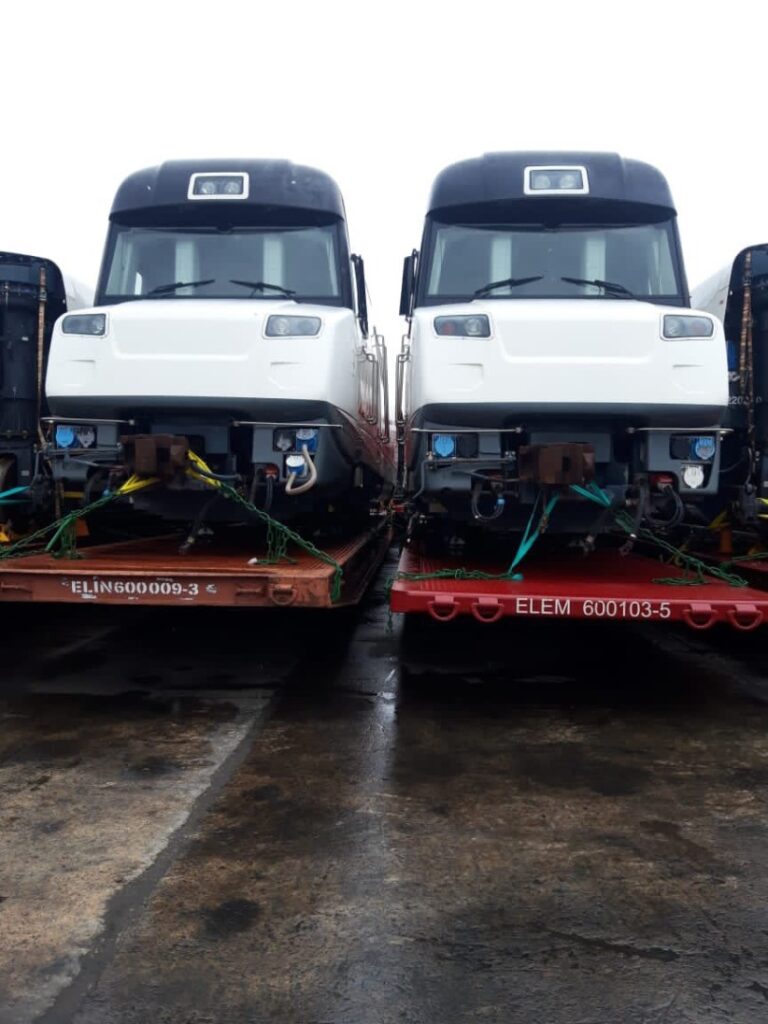 "As we progress towards our quarter 1 2023 goal for the train service to come into operation, I am humbled by the grace that has allowed us to deliver this groundbreaking red line project as we change the face of transportation in Lagos."
In April 2021, Babajide Sanwo-Olu performed the groundbreaking ceremony of the Red Line Metro Project.
In January 2022, the governor visited the factory of Talgo Inc, a train manufacturer in Milwaukee, to attend a ceremony 'marking the purchase of two trains for the red line train project.
Milwaukee is the largest city in the US state of Wisconsin.
A Milwaukee public radio (WPR) had reported that the two trains were originally designed for a high-speed rail line to connect Madison and Milwaukee.