The Chief Spokesperson of the Tinubu/Shettima Presidential Campaign Council, Festus Keyamo, SAN on Saturday declared that the Northern Elders Forum (NEF) lacks the clout and influence to determine the outcome of elections in the northern part of the country.
Keyamo said this during a live interview on Channels Television programme, Sunday Politics anchored by Seun Okinbaloye. He was reacting to the an earlier statement by Hakeem Baba-Ahmed, the spokesperson for the NEF who also featured on the programme.
According to Baba-Ahmed, the elder brother of Datti Baba-Ahmed, the vice presidential candidate to Peter Obi of the Labour party, LP, all the presidential candidates will be subjected to a rigorous interrogation by the NEF to ensure that the interests of the north are protected.
"We will defend the right of northerners to contest freely and equally with others, we will support a northerner if we think he's the best, we don't need to apologise for that at all.
"We will support a southerner if we think he can do justice to the interests of the north and other parts of the country. That has always been our position and it hasn't changed", he said.
When asked by the anchor of the programme if the NEF is choosing capacity above equity, an apparent reference to the issue of power rotation, Baba-Ahmed, who is a third generation immigrant from Mauritania, said the question of equity is no longer an issue since all the parties have presented their candidates.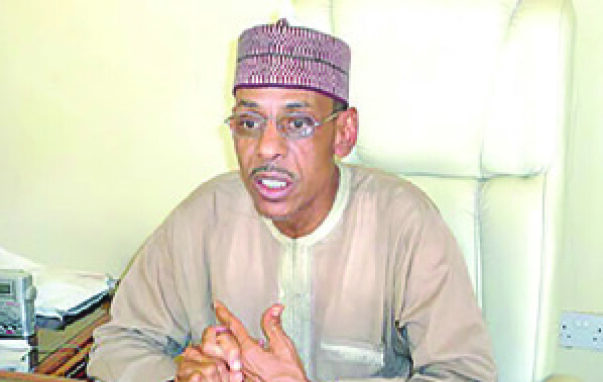 "We have designed a number of strategies for engagement. we would put all the candidates that are willing through a very rigorous process".
Reacting to the statement, Keyamo said notwithstanding the respect he has for Baba-Ahmed and the NEF, the outcome of the 2019 election has shown that the NEF has no electoral value on the north.
"Hakeem Baba-Ahmed and the northern elders forum, perfect gentlemen and extremely patriotic persons. We love them and i have an enormous respect for Hakeem Baba-Ahmed. He's somebody i want to be like.
"However, i just want to make a statement of fact, that they don't represent the north, they don't speak for the north. When they campaigned against Buhari in 2019, Buhari won resoundingly in the north and Atiku lost. He didn't even get 10 percent of votes in certain parts of the north. Its just to show that they are very wise elders, but they don't control the street. We are talking about those who control the street".