FACEBOOK has announced that it's changing its name to Meta.
Billionaire Mark Zuckerberg announced the shock rebrand during his future-gazing Facebook Connect keynote speech – where he detailed plans to create a next-gen "metaverse" internet.
The new moniker is a catch-all for Facebook's entire operation – so the name of the actual app won't change.
But Meta is now the official company name, covering Facebook, Instagram, WhatsApp, Oculus and more.
Zuckerberg said that Meta comes from the Greek word for "beyond", and better represents the company now.
"We are a company that builds technology to connect people," the Harvard drop-out said, announcing the company's new name.
"Facebook was born at a specific time, a college campus, the web.
"Increasingly it just doesn't encompass everything we do.
"Right now our brand is so tightly linked to one product that it can't possibly represent everything we're doing today, let alone in the future."
The special event showcased the company's brand new metaverse tech, with a focus on virtual reality.
VR, augmented reality and the "metaverse" – a potentially infinite virtual world – are huge areas of investment for Facebook.
The company recently announced plans to hire an additional 10,000 staff to work on the metaverse.
"This isn't about spending more time on screens. It's about making the time we already spend better," said Zuckerberg, 37, speaking about his vision for the metaverse.
"The next version of the internet can."
Zuckerberg's metaverse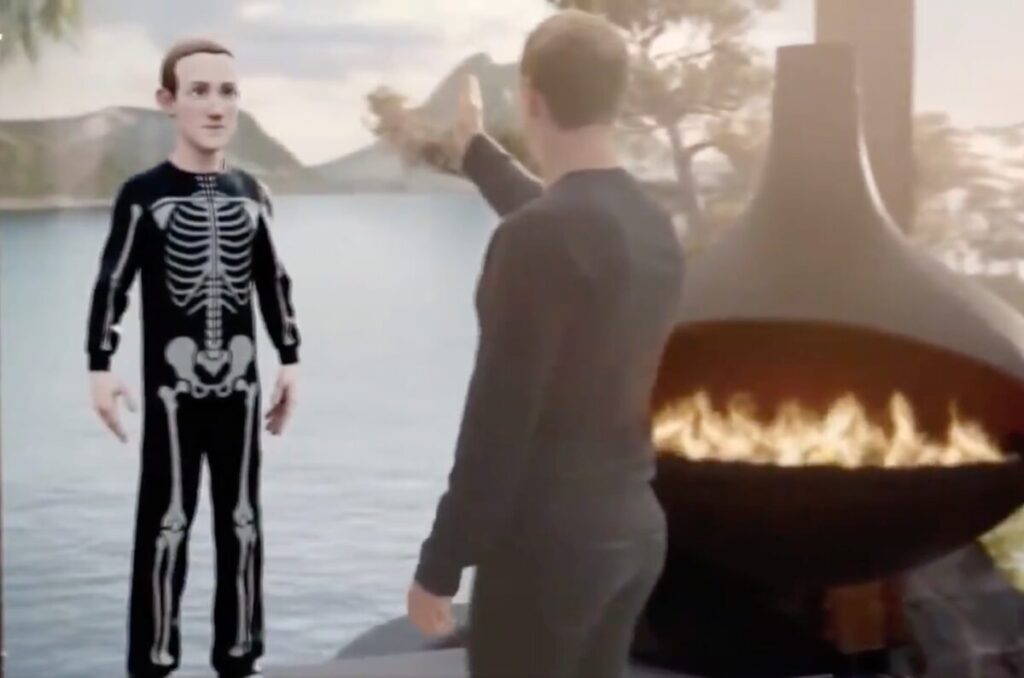 Earlier today we revealed how you'll soon be able to live in virtual Facebook houses – an early stage of the metaverse.
Speaking to journalists including The Sun, Facebook VR boss Andrew Bosworth described the company's bold vision.
"The metaverse is a set of virtual 3D spaces where you can share immersive experiences with each other when you can't be together," Bosworth explained.
"What comes after the internet? Instead of looking at a screen, you get to be in the experiences.
"You don't have to experience it in VR. Most people initially will experience it on screens they already have."
He described it as "the next generation of the internet".
UNDER FIRE
It's been a tricky few weeks for Facebook.
The company was hit on October 4 by a huge outage that knocked its services, including WhatsApp and Instagram, offline for seven hours.
As if that wasn't enough, its suite of platforms went down yet again four days later. The faults were blamed on technological errors.
The outages rekindled calls from politicians and lawmakers to break up the California tech company.
Critics have argued for years that no single company should own three of the world's most popular communications platforms.
The downtime followed weeks of drip-fed leaks and revelations by a former Facebook staff member published by the Wall Street Journal.
Frances Haugen provided documents used in a WSJ investigation and a Senate hearing on Instagram's harm to teenage girls.
And details from a significant number of Facebook documents have been leaked via the press in recent days.
Hitting back at critics in his speech today, Zuckerberg said: "I believe we're put on this Earth to create. I believe that technology can make our lives better.
"For many people, I'm not sure there'll ever be a perfect time to focus on the future.
"As long as I'm running this company, I will do my best to celebrate this spirit and absolutely go for it."