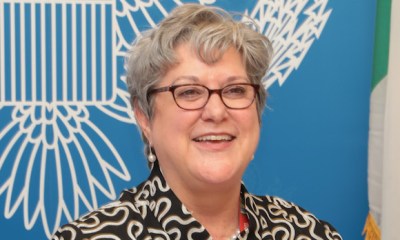 The United States of America has pledged to assist Nigeria with intelligence gathering that would unmask the sponsors of terrorism in Nigeria.
This was disclosed in Abuja on Monday by the United States Ambassador to Nigeria, Mary Leonard at a round-table interaction on US – Nigeria military cooperation with journalists at the US embassy in Abuja.
"That is something we are very eager to partner Nigeria on. I have had at least three conversations in the last two months on this subject. I won't like to go into details", she said
Reacting to the scenario of Afghanistan, where the US government suddenly pulled out American forces. after a 20-year old war on terrorism playing out in Nigeria, Leonard dismissed such fear, saying "Nigeria has had a strong bilateral relationship with the US and that both situations are not the same.
"I hear people making the analogy with Afghanistan a lot, it does not match up. When you listen to what President Joe Biden said on how troops went to Afghanistan in the first place, it was because they were complicit in a horrible tragedy where over 3,000 Americans were killed.
"That is a different construct. The sovereign nations have had strong bilateral relations. I don't actually think the two match up."
Leonard said the U.S. government was also committed to supporting democracy and economic programmes of the government through the embassy.
She added that the government would also ensure that the full package with regards to the agreement between Nigerians and the U.S. would be fully implemented.