British Prime Minister Boris Johnson on Monday condemned the racist abuse targeted at some of England's Black players after the team's widely watched loss to Italy in the Euro 2020 final on Sunday.
Jadon Sancho, Marcus Rashford and Bukayo Saka were viciously targeted by trolls and angry England fans after the defeat at London's Wembley Stadium. The team lost, 3-2, to Italy in a penalty shootout in which all three players missed their shots.
A wave of online abuse soon followed, with monkey and banana emoji and racist comments posted underneath photographs of the players on their personal Instagram accounts.
Johnson said at an evening news conference that he hoped that those directing abuse "will crawl back under the rock from which you emerged."
Prince William, who is president of England's Football Association and was at the game, tweeted that he was "sickened" by the comments.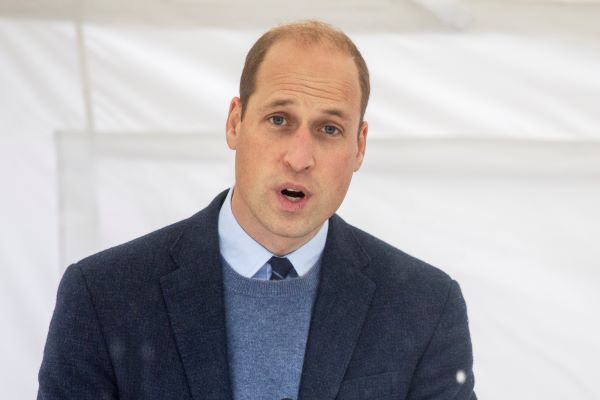 England Manager Gareth Southgate said at a Monday morning news conference that the abuse was "unforgivable" and "just not what we stand for." He continued: "We have been a beacon of light in bringing people together in people being able to relate to the national team, and the national team stands for everybody."
Shortly after the result, which crushed the hopes of millions who believed a championship was finally coming home to England after a 55-year wait, the term "Saka's Instagram" began trending on Twitter as many highlighted the abusive comments being left on the 19-year-old's page.
Concerned fans urged other supporters to help protect the mental health of the players by reporting the abuse and leaving positive comments in its place.
"Rashford, Sancho, Saka all missing is jet fuel to the worst people on the planet," wrote one of many people expressing disgust at the treatment of the stars.
"Some English football fans make it so hard to be an English football fan," British author Matt Haig wrote.
Musa Okwonga, co-host of the Stadio football podcast, tweeted: "Hate is a strong word. But the racist relying on black English footballers to bring them glory as if they were their servants, then turning on them as soon as they fell short of their dreams, have my deepest contempt."
The Football Association also condemned the abuse, saying it was "appalled" at the treatment of the players by social media users and called on the government and social media companies to do more to tackle the issue of online harassment.