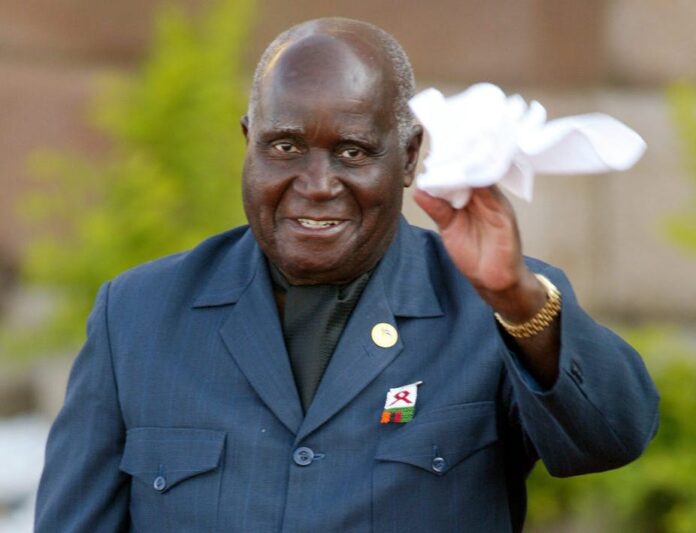 The founding president of Republic of Zambia, Kenneh Kaunda has died.
The 97 year old veteran politician and freedom fighter died on Thursday afternoon.
He was on Monday admitted to Maina Soko military hospital in Lusaka, Zambia's capital, where he was treated for pneumonia.
Zambian President Edgar Lungu had subsequently asked citizens to offer prayers for him.
"He stood up for this great nation at its most critical moment, and so we can all stand up for him in his moment of weakness.
"On behalf of the entire nation and on my own behalf, I pray that the entire Kaunda family is comforted as we mourn our first president and true African icon," he said.
His son, Kambarage wrote on his Facebook page, "I am sad to inform [members] we have lost Mzee [the old man]. Let's pray for him,"
Authorities declared 21 days of mourning for the liberation hero.
Kaunda, one of Africa's liberation heroes, was said to have made a steady recovery and was responding well to treatment as of Wednesday.
He ruled Zambia for 27 years — starting from 1964 after the country gained independence from Britain.
After losing the 1991 multi-party elections to Frederick Chiluba, leader of the Movement for Multiparty Democracy, Kaunda stepped down.
In 2000, he resigned as leader of his United National Independence Party (UNIP).
Although Zambia's copper-based economy fared badly under his long stewardship, Kaunda will be remembered more for his role as an anti-colonial fighter who stood up to white minority rule in Southern African countries such as Angola, Mozambique, Namibia, South Africa and Rhodesia, now Zimbabwe.