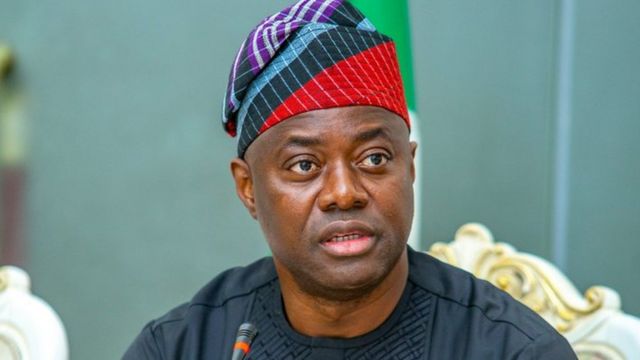 Restless youths from various parts of Oyo State yesterday stormed the State Secretariat at Agodi, Ibadan to protest harassment, killings and raping of their women by Fulani herdsmen in Ibarapa, Oke-Ogun and other parts of the state.
The youths also protested the continued remand of three Oodua Peoples Congress (OPC) operatives who were part of the team that arrested notorious Fulani terrorist, Iskiliu Wakili, on the orders of the court. The three were slammed with a charge of murder and arson.
The protesters, who are mainly from Ibarapaland stormed the Secretariat where the Governor's Office is located at around 10:40am to register their displeasure about security issue in the area.
Armed with placards with various inscriptions denouncing killings, kidnapping, rape and massive destruction of farms and other atrocities.
One of the protesters, Amos Olaiya, who spoke with Fedredsnews correspondent condemned the detention of the OPC members, wondering why the police chose to punish those who delivered Ibarapa people from the stranglehold of the Fulani terrorists.
He said Wakili terrorised the people for so long and despite their refusal to arrest him, the OPC members and others risked their lives to arrest the septuagenarian herder but they detained by the police on the same day.