Governor Aminu Masari of Katsina State told a federal government delegation that 333 of the abducted students are still missing, almost two days after bandits stormed Government Science Secondary School, Kankara and abducted hundreds of male students.
This is coming on the heels of the refusal of President Muhammadu Buhari visit the school or the state government house in Katsina, despite being in Daura, Katsina State on a week-long private visit.
Daura to Katsina is 84 kilometres apart, a journey of 1 hour 10 minutes by road, while Daura to Kankara is 190 kilometres or 2 hours 37 minutes.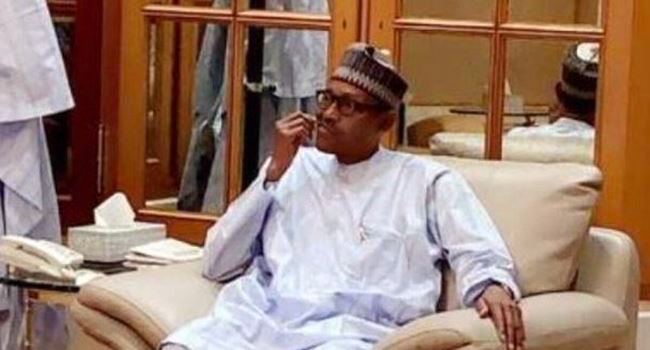 The federal government delegation includes the Defence Minister, Gen. Bashir Salihi Magashi (retd.), the Chief of Defence Staff, Chief of Defence Staff, General Abayomi Olonisakin; Chief of Air Staff, Air Marshal Sadique Abubakar; and the Director-General, National Intelligence Agency, Ahmed Abubakar.
The governor said, "The children so far kidnapped cut across the state because the boarding school houses all children from all parts of the state and some even from outside the state.
"It has a population of 839 and so far we are yet to account for 333 students. We are still counting because more are coming out from the forest and we are calling those parents that have phone numbers to find out whether or not their children have gone back home.
"Based on the available record we have, we are still searching for 333 students through either the forest or their parents to ascertain the actual number that has been kidnapped."
Masari said the bandits were yet to contact either the government or anybody on the abduction.
He assured that efforts were being made to ensure the students' release.
He said, "We, as a government, are yet to be contacted by any group or person responsible for the kidnap of the students."
General Magashi, in his response, assured the state of the Federal Government's assistance.
He said, "I was here around August on the same kind of mission to sympathise with the government regarding the farmers-herders' clashes. Today, we are here also to sympathise with you over the recent abduction of secondary school students which is a more or less ruthless exercise conducted to temper with the education of the students."
There is growing anger with the precarious security situation in Nigeria. Late last month, armed fighters killed many farmers in northeastern Borno state, beheading some of them.
Oby Ezekwesili, a former Nigerian education minister, told Al Jazeera the latest abduction of schoolchildren was a "major tragedy" and "an indication that we learned no lessons from previous tragedies".