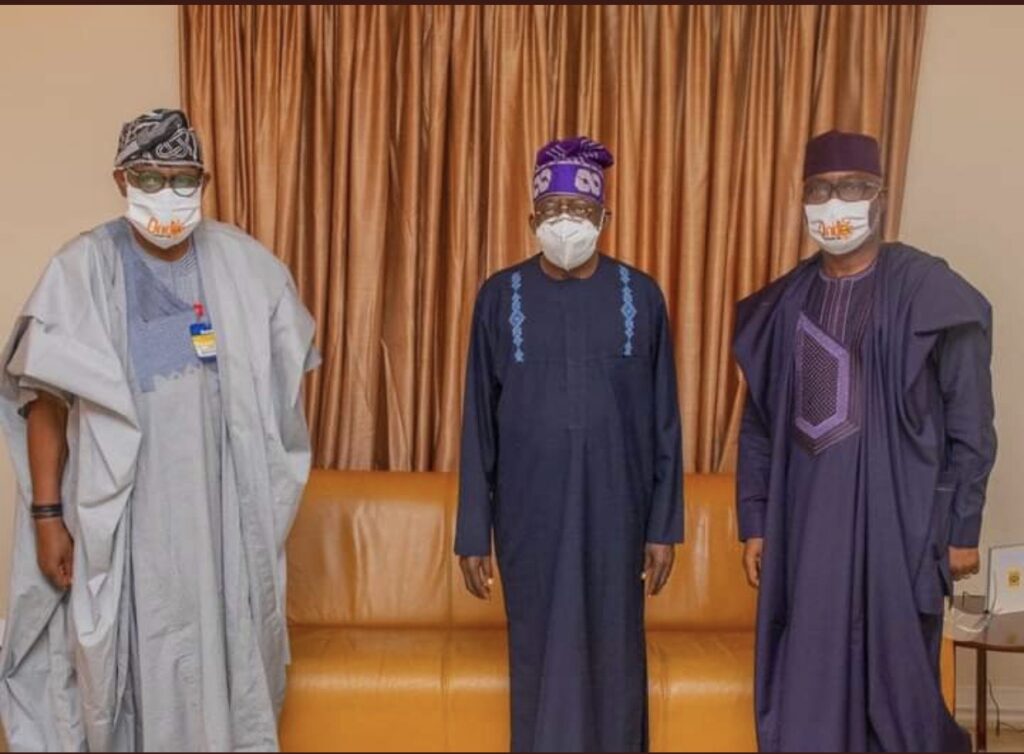 In a move seen by analysts as a last-ditch effort to rally the support of his political base, Rotimi Akeredolu, SAN, governor of Ondo State today met with the National Leader of the party, Asiwaju Bola Ahmed Tinubu at his Ikoyi, Lagos residence.
Governor Akeredolu is the flagbearer of the Action People's Congress (APC) in the September 2020 governorship election in Ondo State. He will be contesting against 16 other candidates to secure another term of four years. The governor also used the Lagos visit to pay a courtesy visit to the Lagos State governor, Babajide Sanwo-Olu.
Confirming this on his verified Tweeter handle, Akeredolu tweeted: "Today, i visited our leader, @AsiwajuTinubu and my brother, @Jidesanwoolu to formally introduce my Deputy Governor designate and consult with them for the forthcoming election in Ondo State. We are one in @OfficialAPCNg and our party is stronger than ever".
The visit to Tinubu put paid to insinuations that the APC National leader was against the candidacy of governor Akeredolu since his perceived favourite candidate, Olusegun Abrahams was literally forced to withdraw from the race. Abraham's grouse was the insistence of the party's leadership to adopt the indirect system at the party's Primary election to pick the candidate that would fly the party's flag. His argument was hinged on the reason that indirect primary elections, naturally, would favour the incumbent since most of the delegates are usually the appointees of the incumbent. Tinubu, however, denied the allegation that he had a favourite candidate, saying that he was after a free and credible primary that is "run according to the dictates of internal democracy and are devoid of bias for or against any candidate.