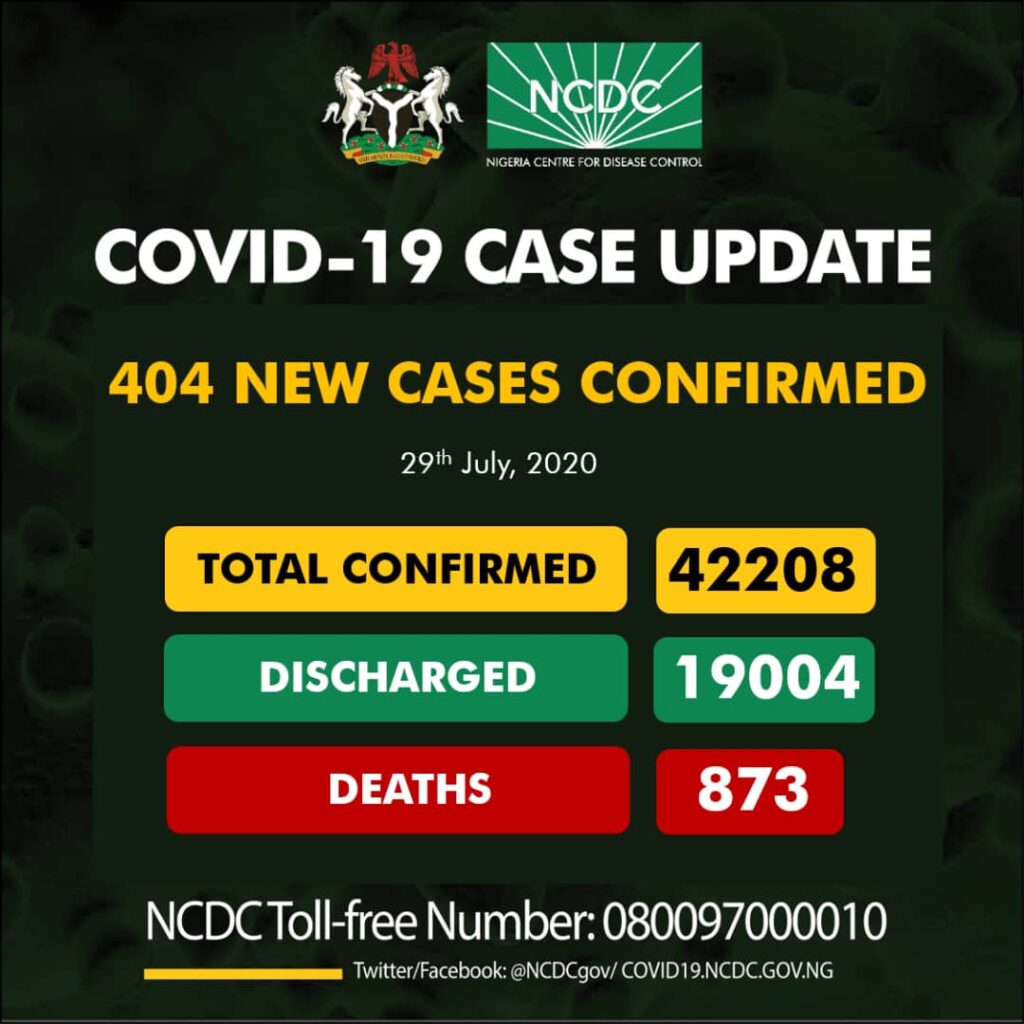 Active number of Coronavirus infections as at 11.30 pm on Wednesday stands at 22,331, according to the fresh data released by the Nigeria Centre for Disease Control, NCDC on its verified Twitter handle.
According to agency, the number of infected patients is 42,208. Out of this figure, a total of 19,004 were treated and discharged while 873 patients lost their lives to the pandemic.
Lagos, the nation's most populated city and economic hub has the highest number of confirmed infections of 14,954 while Kogi has the least number of infections of 5 patients.