FINLAND officially joined Nato today – taking the bloc just 78 miles from Vladimir Putin's home city of St Petersburg.
Hours before the historic move, Russia warned that Belarusian military aircraft have been upgraded to launch nuclear strikes.
Moscow's Defence Minister Sergei Shoigu said: "Some of the Belarusian ground attack aircraft have gained the ability to strike at enemy targets with nuclear-armed weapons.
He said some Belarusian jets were now capable of carrying nuclear warheads, and Iskander rocket systems had been moved to Belarus – which can carry conventional or nuclear missiles.
Shoigu warned Finland's entry into the military alliance and Nato's move to increase its combat readiness has ramped up the risk of conflict.
The stark message came on the same day as Finland's long-awaited entry into Nato – a heavy blow to  Vladimir.
Finnish Foreign Minister Pekka Haavisto signed the official documents before handing them over to Secretary of State Antony Blinken at Nato HQ in Brussels.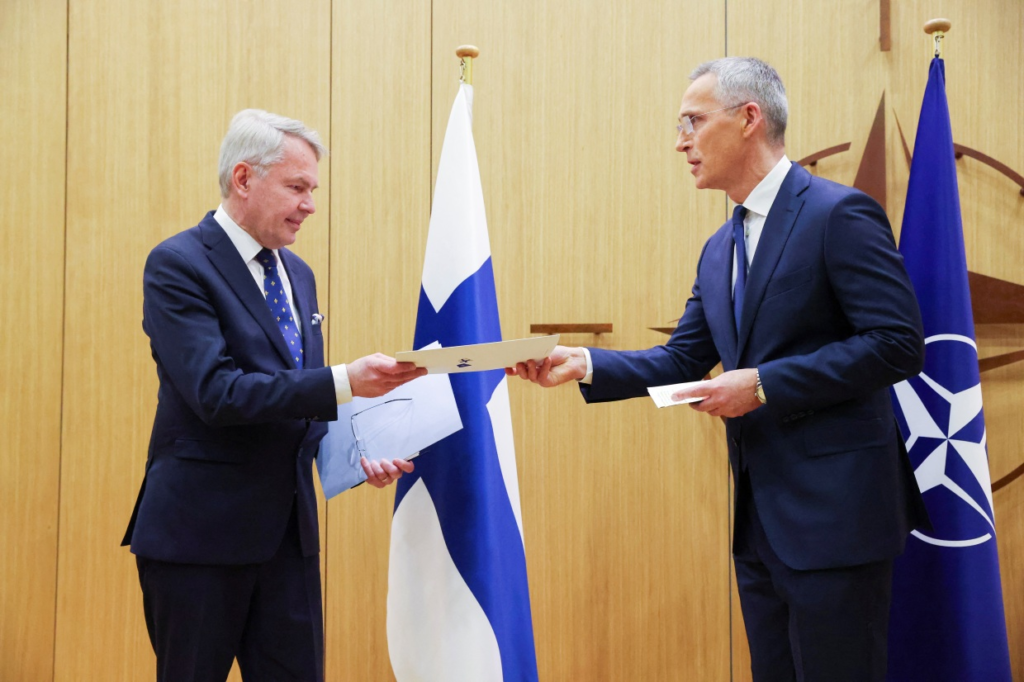 Finland's accession roughly doubles the length of the border Nato shares with Russia – and bolsters its eastern flank as the war in Ukraine rages on.
Blinken said: "With receipt of this instrument of accession, we can now declare that Finland is the 31st member of the North Atlantic Treaty."
Finland joining the military alliance is a direct result of Russia's invasion of Ukraine, Nato chief Jens Stoltenberg said.
"President Putin wanted to slam Nato's door shut," he said.
"Today we show the world that he failed, that aggression and intimidation do not work."
He added that Sweden will also become a full-fledged member.
Finland's accession ends decades of the country's military non-alignment.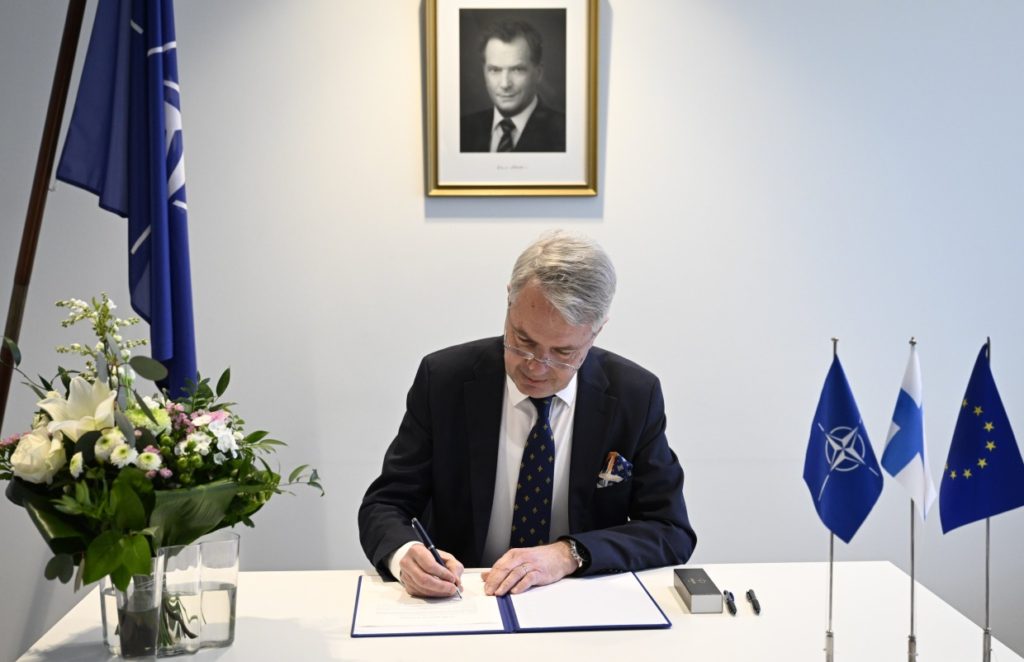 Both Finland and Sweden applied to join almost 12 months ago – but it was hampered by a refusal by Hungary and Turkey to ratify the application.
PM Rishi Sunak hailed Finland's "historic" accession and urged the alliance to admit Sweden next after its entry was blocked.
"All Nato members now need to take the steps necessary to admit Sweden too, so we can stand together as one alliance to defend freedom in Europe and across the world," Sunak said.
Foreign Secretary James Cleverly said Russia's invasion of Ukraine has created an alliance that is now "bound tighter together".
Meanwhile, Finnish President Sauli Niinisto said his country will work "relentlessly" to secure Sweden's membership.
"Finland's membership is not complete without Swedish membership," Niinisto said.
"The work for Sweden's early membership continues relentlessly."
The move roughly doubles the West's frontier facing Moscow as Finland and Russia share a painful 810-mile border with one another.
Professor Michael Clarke, from the University of Exeter's Strategy and Security Institute, said the move will have a "dramatic effect" and "will become a "political headache for any leader in Moscow".
He said: "This is the most significant enlargement and military enhancement of Nato since German re-armament in 1955, and it is likely to have a dramatic effect.
"It adds weight to Nato's emerging political and military re-orientation towards the north of Europe and the Atlantic."
He said Finland's entry will "add considerable military depth to Nato's defensive posture in the Baltic".
"It will be another political headache for any leader in Moscow contemplating military pressure against Nato Europe," he added.
"And in the awful event of a general European war, it would leave Russia's northern flank wide open to an effective attack from Scandinavia.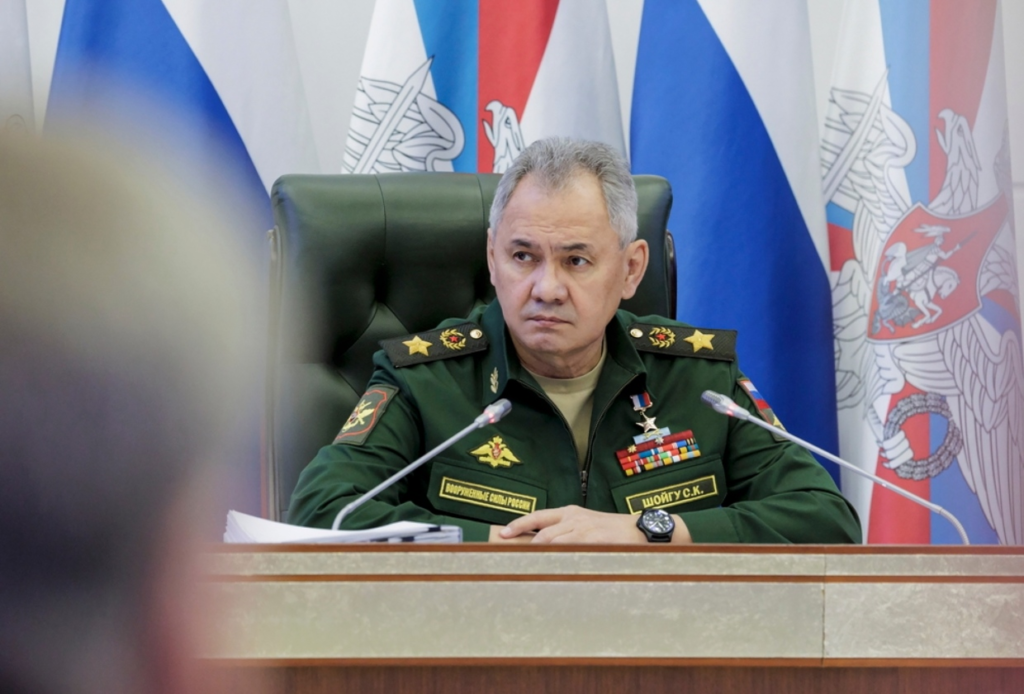 "This vulnerability now confronts any Russian leader for the next several decades. And Putin has brought it all on Russia by embarking on his crazy war of aggression against a neighbour at the other end of the continent.
"That's statesmanship and strategy of the most perverse kind."
Nato's move has angered Russia which vowed to "strengthen our military potential in the western and northwestern direction".
Alexander Grushko, Russia's Deputy Foreign Minister, told state media Nato's expansion called for "additional steps to reliably ensure Russia's military security".
Kremlin spokesman Dmitry Peskov also warned that Moscow will respond depending on what weapons Nato allies place in Finland.
"We will closely monitor what will be going on in Finland and how Nato will use the territory of Finland for the deployment of weapons, equipment and infrastructure next to our border that would potentially threaten us," he said.
"Measures will be taken dependent on that."
The mounting pressure from Nato also became the main topic of Russia's TV program 60 Minutes and was lambasted by pundits.
Dmitry Abzalov said the situation involving Finland was a "mess" and "already out of our hands".
Olga Skabeyeva, Russia-1 host, went a step further and claimed the Finnish territory as "our historical land" and called for Russia to take action over Finland's looming membership.
She said: "We have to liberate the brotherly Finnish people."
It follows last year's claims that the Kremlin would take "adequate countermeasures" and would send 12 units and divisions to its western military district.
Despite the hostile warning, Finland is expected to join the alliance today – which has been hailed by the Nato chief.
Finland will become the sixth Nato nation to share a border with Russia, joining Norway, Latvia, Estonia, Lithuania and Poland.
The Finnish contribution will add more than 257,000 troops to the combined forces.
The Sun (UK)