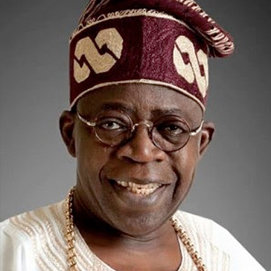 True to expectations of pundits, the political machinery of former Lagos State governor, Senator Bola Ahmed Tinubu has roared into action with the distribution of 5kg bags of rice to residents of Kano.
The distribution of the rice was handled by three Kano-based NGOs, with the mandate to distribute 100 bags of rice each.
Recall that Tinubu held his 69th birthday and the 12th Bola Tinubu Colloquium, an annual high-powered policy roundtable in Kano, a political move pundits suggested was aimed at having a foothold in the core north ahead of the 2023 presidential election.
It was the first time Tinubu would hold his birthday and the Bola Tinubu Colloquium outside Lagos or Abuja, and this decision is apparently connected with the 2023 presidential ambition of the national leader of the APC.
Mansurah Isah of Today's Life Foundation, one of the NGOs contracted for the distribution of the rice shared the update and revealed others contracted by Tinubu for the distribution.
"Hmmm let me tell you the story. This morning, I was called to a place, some NGO workers were called to distribute food items, and our name @todays_life_foundation is one of them.
"We are coming to Bola Tinubu Asiwaju Foundation. They said they want to distribute food in Kano, and they want active NGO'S.
"So we are one of them: Mansurah Isah @todays_life_foundation, Saratu Daso @saratudaso, Fauziya and Suleiman @fauziyya_d_sulaiman. Alhamdulillah. We were given 100 bags of 5kg rice each one of us.
"So where are we starting from? I am starting the distribution with people with special abilities in Kano state. This evening by the grace of God. Am so happy and excited.
"Thank you Asiwaju Bola Ahmed Tinubu," Mansurah Isah of Today's Life Foundation wrote on Instagram.