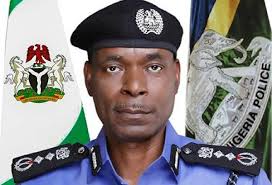 The Inspector General of Police (IGP) Mohammed Abubakar Adamu has deployed 150 men of the recently launched Operation Puff Adder II to tighten securities at the nation's seat of power.
According to the FCT Commissioner of Police (CP) Bala Ciroma, the IGP's decision is the urgent need to tackle all forms of insecurity in the nation's capital city and its environs.
Speaking at a press briefing today in Abuja, Ciroma urged the policemen to go after criminals and their collaborators in order to make the city and its suburbs totally secured for all and sundry.
Ciroma declared that the deployment of the officers would help to strengthen security, dismantle as well as dislodge all criminal hideouts especially kidnappers camps in the FCT and it's environs.
He added that the redeployment of the Special Force would further reinforce the on-going counter kidnapping operations in the territory
 
The CP urged the residents to volunteer useful information on the criminal elements in their environments to the Police. He expressed his determination to run the criminals out of their unprofitable enterprise.
He said, "We are determined more than ever before to tackle all forms of crimes and criminality in the nation's capital. We have been reinforced by the deployments of the additional 150 operatives of the recently launched Operation Puff Adder by the Inspector General of Police.
"We are not unaware of the activities of the criminal elements trying to make innocent citizens uncomfortable in Abuja and its environs, you are to go after them and get them and their collaborators arrested to account for their nefarious activities
"There will be no hiding place for them, enough is enough; but in trying to carry out your operations, be civil to the law-abiding residents; don't harras or intimidate the citizens you are to protect; bear at the back of your mind that this is being done in line with the policy of community policing we are now trying to embrace."
He expressed appreciation to the IGP, the Minister of Police Affairs and the Minister of the FCT for the unflinching support to the FCT Command in its fight against crime in the Nation's Capital Territory and its environs.