A suspected gas explosion ripped a building block in the Spanish capital of Madrid on Wednesday with debris littering the street.
The upper-floors of the building have had their windows blown out after a blast shook Toledo Street at about 2.20pm local time today.
Authorities have confirmed there are casualties but have not given out any further details at this stage.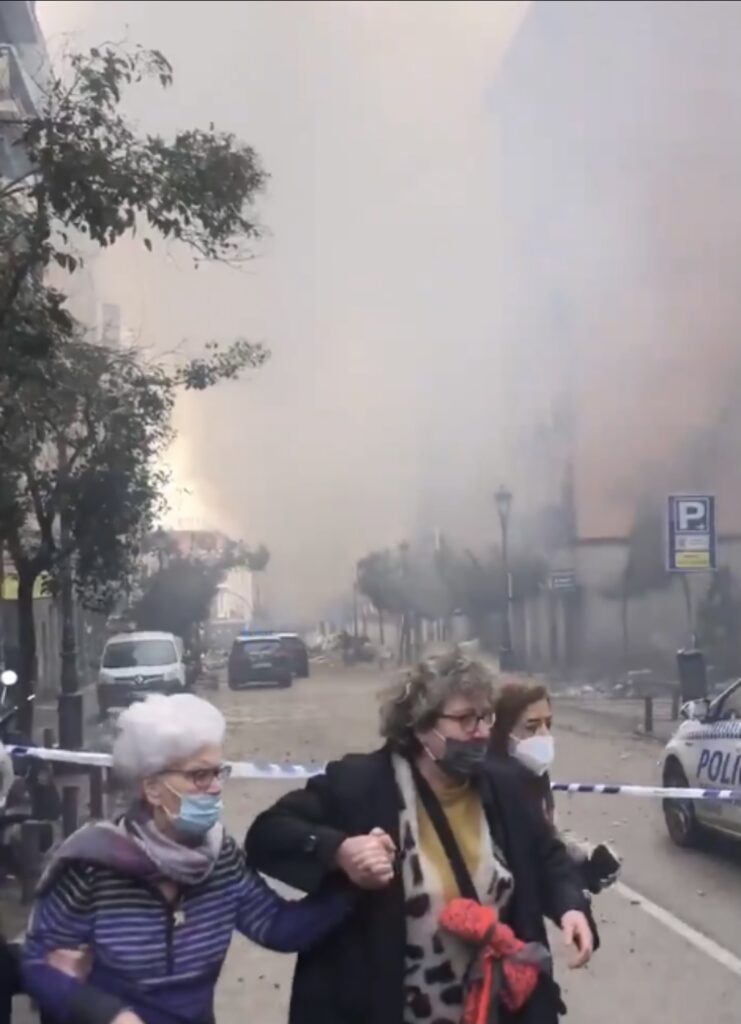 Some are understood to have suffered burns and other panic attacks.
Police at the scene have reportedly said it was a gas explosion.
The building is understood to be a care home that is near a school.
Footage shared widely online shows Calle Toledo, a central street of the capital, is covered with debris from the blast.
Children at a school next to the building have been kept inside as emergency services cordon off the area and their parents have been notified.
The explosion has destroyed the top three floors of the building.
In one clip, people stand outside a cordon where the smoke is coming from as elderly people are being helped away from the scene.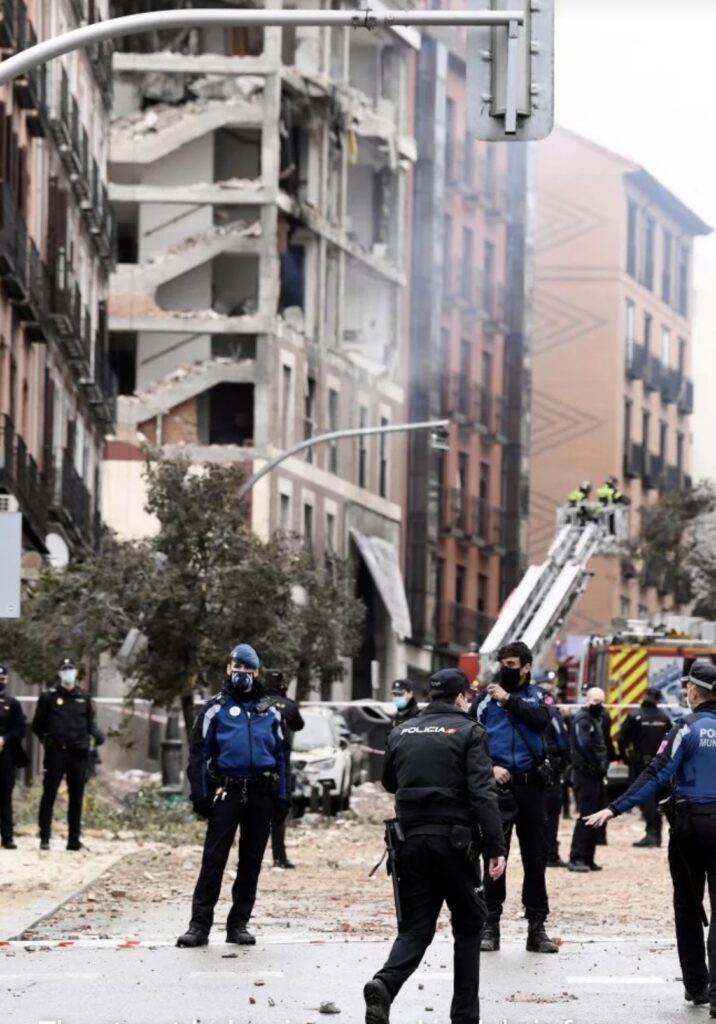 Police at the scene have said it was a gas explosion.
Emergency services have said to avoid the Puerto de Toledo in the centre of the city.