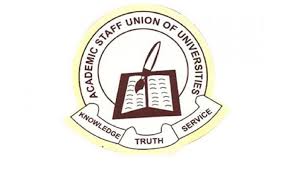 Almost nine months after declaring an industrial dispute with the Federal Government, the Academic Staff Union of Universities (ASUU) has finally suspended its strike that disrupted academic activities in tertiary institutions across the country.
ASUU president, Prof. Biodun Ogunyemi, said at a press conference on Wednesday morning, that the decision to go back to the classroom was made based on agreement reached with the Federal Government at a meeting held on Tuesday which addressed most of the demands of the union.
He said a committee has been set up to monitor the implementation of the agreements.
"On the basis of this, the National Executive Council meeting has decided to suspend its strike today. But we will not hesitate to resume the strike if the government fails to keep to the agreement," he said.