The flame of the #EndSARS protests continued to spread on Saturday as thousands of youths took to the streets of major cities across the country.
In Makurdi, capital of Benue state, the protesting youths gathered as early as 6a.m at the IBB Square and marched through major roads in the city. The procession grounded vehicular movement and business activities.
The protesters carried placards with various messages like: "Lazy Youths Are Tired", "Nigerians Want Their Country Back", "End Police Brutality", "Reform the Police", "Sack Service Chiefs" among others.
The procession was orderly and peaceful, and all litters were picked up by members who were detailed for this task.
After marching through the town, the protesters again converged at the IBB Square for a break promising to resume the march later in the day.
One of the leaders of the movement, Emmanuel Okpokwu told Fedredsnews that the #EndSARS protest is symbolism for expression of their frustration with the state of inertia amongst Nigerian leaders and the need for a comprehensive reform of an unworkable system that has stalled the progress of the country for decades.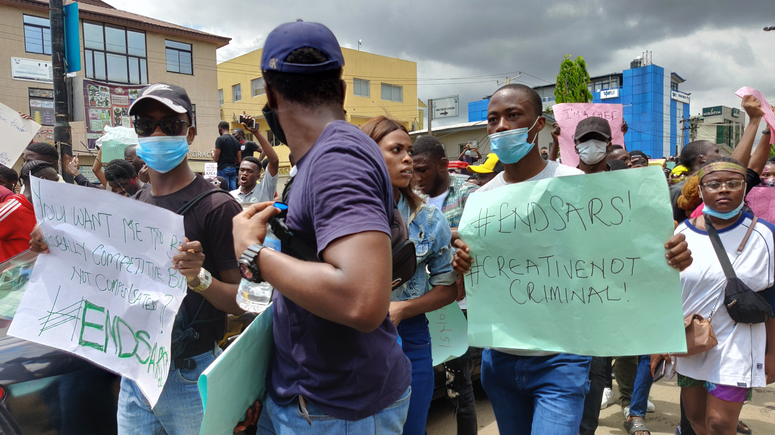 In the University town of Usukka, the #EndSARS protesters took over the major roads on Saturday, causing traffic gridlock
The protesters numbering about 5000 youths adorn in black and white converged art Unions primary School  Odengbo Nsukka as early as 9.am,  marched through army barracks to Orba Echera,  Aku and Enugu toad chanting endSARS solidarity song.
Addressing the protesters at Nsukka Area Command Abraham Gyenge, Divisional Crime Officer DCO commended the youth's for beings peaceful in the protest and urged them to keep it up.
Gyenger told Fedredsnews that the police provided security for the protesters to ensure that hoodlums did not hijack the peaceful protest.
Also addressing the protesters at Adada House Nsukka Mr Cosmas Ugwueze the council chairman of Nsukka local government commended the protesters for conducting their protest in peaceful manner and urged them to remain peaceful.
"We are in support of your protest that is targeted towards marking the society a better place."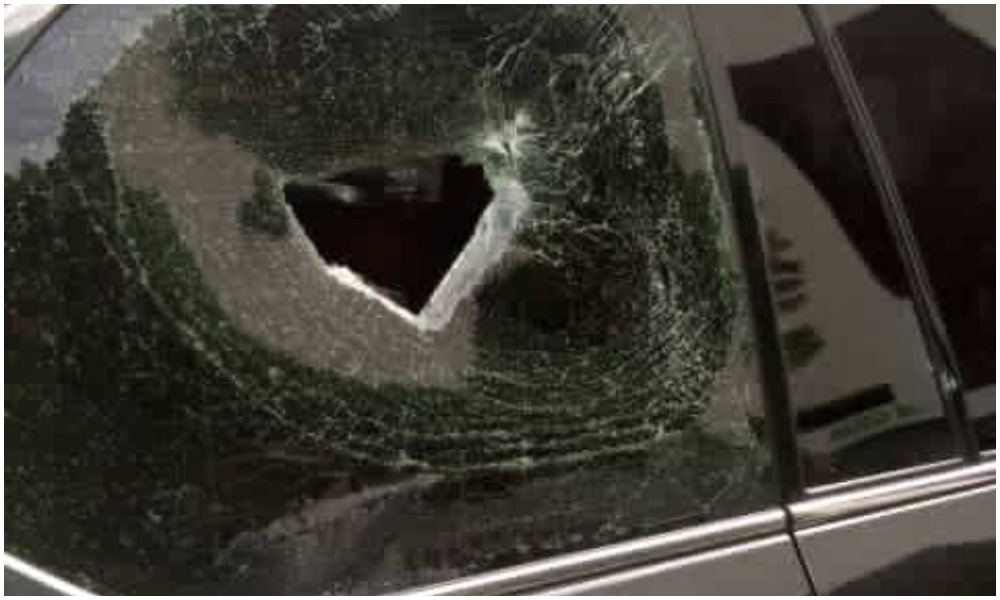 In Oshogbo, the capital of the State of Osun, armed thugs attached the vehicles in the convoy of the state governor, Gboyega Oyetola. The sad incident happened while the governor was addressing #EndSARS protesters.
The governor had to be quickly ferried from the rowdy environment by his security aides. Vehicles were damaged in the process.